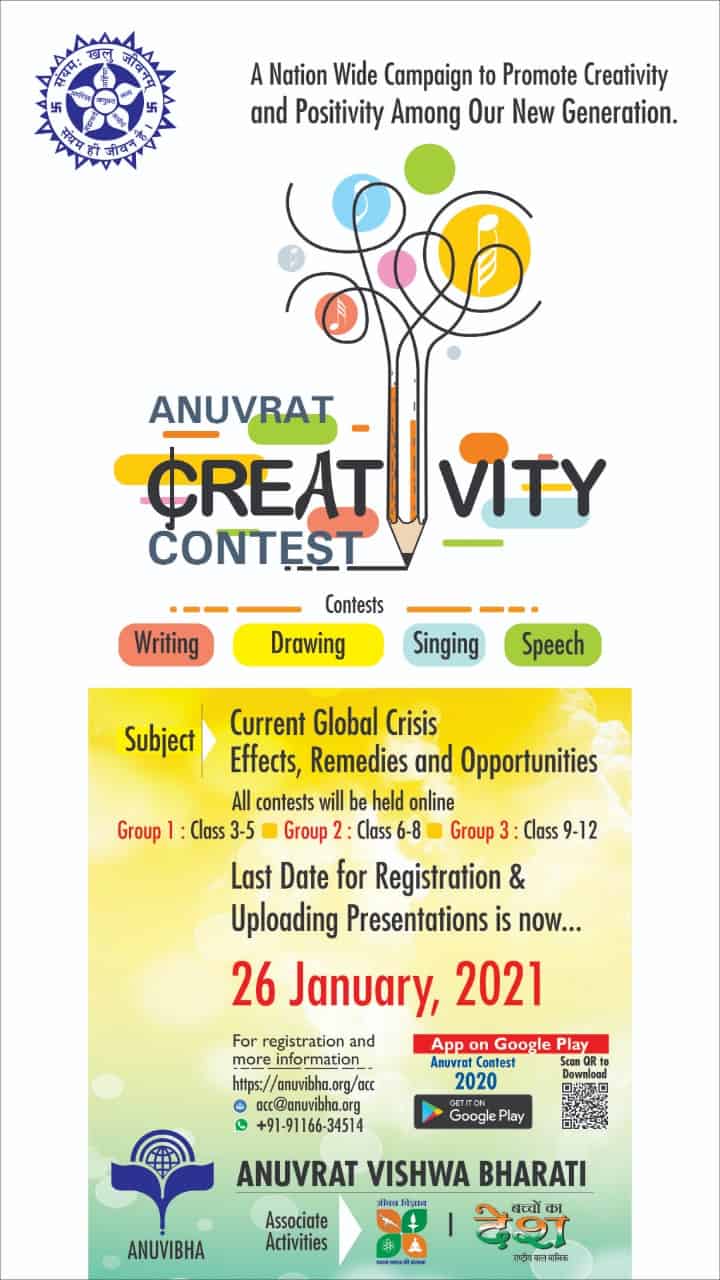 ANUVRAT CREATIVITY CONTEST 2020
Anuvrat Vishwa Bharati is set on a mission to promote a culture of peace and non-violence among children and to carry this message beyond the frontiers of India. We believe that children imbibe the spirit of the environment around them. So, we have always aimed at introducing activities which create environments conducive to the moral growth of children, which arouses their curiosity, something which attracts child psychology, enables them to adopt mentally and becomes an inspiration for them to set out on the path of peace, non-violence, ethics and good conduct because this is how we wish to see our youth to be.
Passionately looking up to the mission, ANUVIBHA is glad to announce the "Anuvrat Creativity Contest" which is going to be happening soon. It will involve various competitions like Singing, Speech, Drawing, Essay Writing, Poem Writing, and so on. It is for all the students from Class 3 to Class 12.
Contest Related Information